print
The University of West Hungary and the BOKU University are pleased to announce the call for papers for the conference "Eco-efficient Resource Wood".
Eco-efficient Resource Wood
with special focus on hardwoods
Sopron, 2016. 08-09th September
Discover the city of Sopron in the heart of Europe, and meet scientists, young researchers from all over the world, by accepting the invitation of the organizers!
Please, read the call for details by clicking here.
The program flyer is available for download: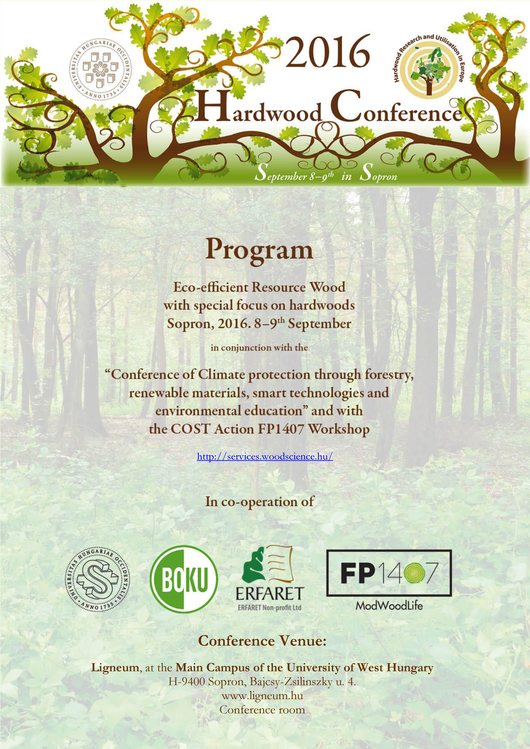 Follow @ModWoodLife