print
Training school "Think outside of the wooden box!" opened new perspectives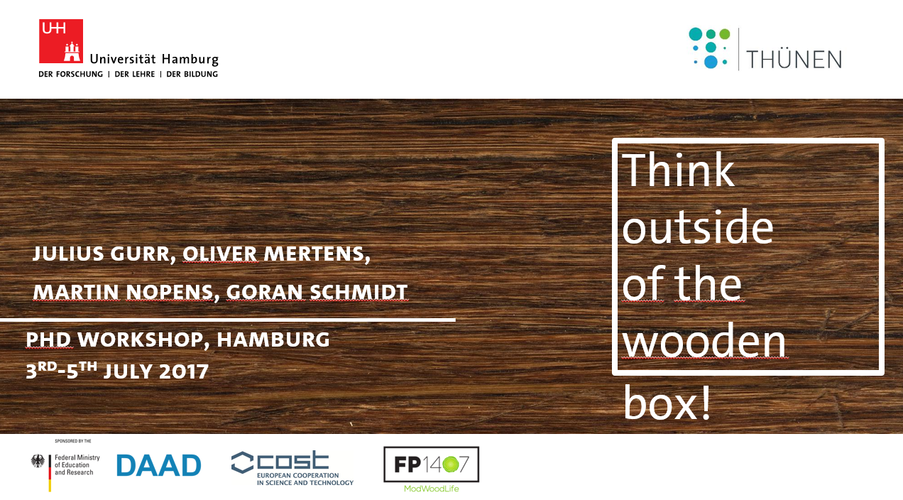 In the beginning of July 2017, COST Action FP1407 and University Hamburg / Thünen Institute brought together young researchers, students, wood and non-wood professors, and industry experts from all over Europe. For three intense days, they worked on the advanced understanding of bio-based lignocellulosic materials - thinking outside of the wooden box.
The participants were warmly welcomed by the Center for Wood Science General Director Prof. Dr. Jörg B. Ressel and the Thünen (HF) Acting Director Dr. Johannes Welling. The workshop was then kicked off with recent developments in technology, chemistry, and biology of wood and lignocellulosics presented by Dr. Dr. h.c. Uwe Schmitt (Thünen predecessor), Prof. Dr. Bodo Saake (University Hamburg), and Prof. Dr. Andreas Krause (University Hamburg). Our prestigious speakers and participants then discussed optimistic scenarios for the future industrial applications of high added value wood modification products in four technical sessions.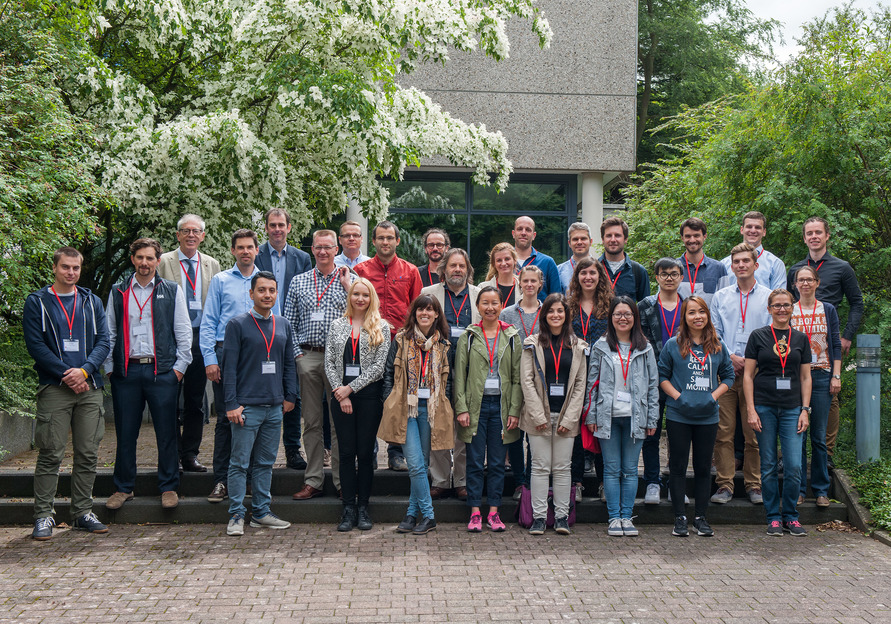 The first session was enriched by contributions from Prof. Dr. Emil E. Thybring (University of Copenhagen), Prof. Dr. Michael Fröba (University Hamburg), and Prof. Dr. Callum Hill (JCH Industrial Ecology Limited) who discussed the latest developments in wood-water relations and the role of nanopores with the participants.
The next day, the second session joined contributions from innovative applied wood sciences, Prof. Dr. Ingo Burgert (ETH Zurich) and natural fiber expertise, Prof. Dr.-Ing. Jörg Müssig (Uni Bremen). Together with their colleague Prof. Dr. Mark Irle (Ecole Supérieure du Bois Nantes), the workshop team worked on the theoretical potentials of lignocellulosics and how we can translate them in to practice.
In the afternoon session, the speakers Dr. Stefan Diederichs (Ministry of Environment and Energy, Hamburg) and Prof. Dr. Callum Hill tried to answer the question on how the environmental impact of modified wood products and building materials can be assessed. With the help of Dr. Phillip Sommerhuber (Thünen Institute) and the participants, the session showed that this topic is still underestimated and not completely understood.
On our workshop day, the question of advanced processing of lignocellulosic materials and where to find higher added value was worked out by Prof. Dr. Mark Irle together with Mr. Hugo Piccin from Faurecia (worldwide largest supplier of automotive parts). The session opened up perspectives for the PhD students onto applications of wood-based materials in high-tech and high-value industries. In the last session, honorable Prof. Dr. Dr. h.c. Alfred Teischinger (BOKU Wien) then wrapped up the prior discussions and highlighted the success stories of innovative industrial applications of wood and non-wood lignocellulosic products. The workshop was then round up by a excursion side event by InnovaWood and Thünen Institute.
During our network breaks, numerous future cooperation synergies were explored and interesting new pan-European connections were established. The creative atmosphere brought up new ideas of European network and cooperation modes in wood science and adjacent fields, for instance the establishment of a European virtual wood science institute. The surprisingly high number of applicants and the very positive feedback from the participants and speakers shows that this format is ideally to be held regularly.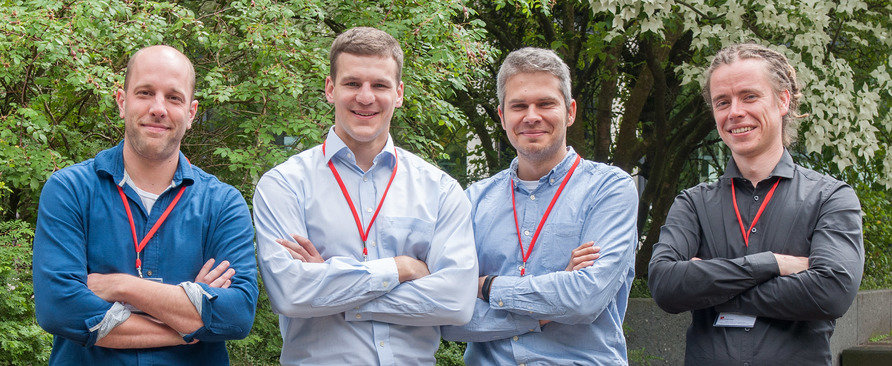 This workshop was initiated, conceptualize and organized by Julius Gurr, Oliver Mertens, Martin Nopens and Goran Schmidt, all PhD candidates in Hamburg. The event was funded by COSTaction FP1407, the University Hamburg MIN Graduate School (BMBF/DAAD) and logistically supported by Innovawood, University Hamburg and the Thünen-Institute. Special thanks to all speakers, contributors and helpers.
Photo copyright: Waitkus
"Advanced understanding of the structural influences of bio-based lignocellulosic materials - Future Industrial applications in high added value wood modification products."
When: Monday 3rd – Wednesday, 5th July 2017
Where: University Hamburg
Centre of Wood Science and Technology
Leuschnerstraße 91 c
21031 Hamburg, Germany
phd-cost.min@uni-hamburg.de
Download program and additional details here.
Follow @ModWoodLife