COST Action FP1407 1st Conference "Life Cycle Assessment, EPDs and modified wood
print
Where: Titov trg 4, 6000 Koper, Slovenia
When: August 25th – August 26th, 2015
Photo gallery
Aim
The aim of the conference is to present materials, technologies, and characterization techniques in relation to environmental impacts of modified wood. The topic covered at the conference but not limited to:
System boundaries of LCA studies in wood sector
Environmental impacts of commercial modification processes
Interactive assessment of modification process parameters, developed product properties, and environmental impacts
Characterization of modified wood
Generic Life Cycle Assessments and Environmental Products Declarations of wood products in different Member States
Keynote lectures
1. PCR development and EPD (for wood products) - the European context.
Frank Werner (Werner Environment & Development, Switzerland)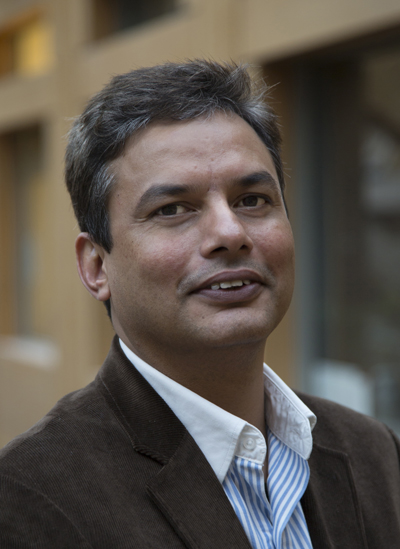 2. Advancing LCA application in the wood sector
Rajat Panwar (University of British Columbia, Canada)
Tuesday, August 25th, 2015
Conference-Part A
Core group meeting
Wednesday, August 26th, 2015
Conference-Part B
Working group meetings
MC meeting
An extended abstract (1-2 pages) relevant to the topics of the conference should be submitted by email to the Local Organizer (andreja.kutnar@upr.si) no later than 1st of July, 2015. Abstracts must be written according to the template given on the action website. The abstracts will be published in the "book of abstracts" and will be ready for distribution on the first day of the conference.
Register for the FP1407 1st Conference. Registration form should be send by email to the Local Organizer (andreja.kutnar@upr.si) no later than 1st of August, 2015.
Important dates
July 1, 2015

Abstract submission-

extended to July 6, 2015

July 20, 2015

Information of acceptance of papers/posters

August 1, 2015

Registration deadline

August 25-26, 2015

The International Cost Action Conference
SCIENTIFIC COMMITTEE
Andreja Kutnar (Action Chair); Dennis Jones (Deputy-Chair), Dick Sandberg (WG1 Leader), Robert Németh (WG1 Deputy leader), Christelle Ganne-Chedeville (WG2 Leader), Lauri Linkosalmi (WG2 Deputy leader), Callum Hill (WG3 Leader), Ana Dias (WG3 Deputy leader), Edo Kegel (WG4 Leader), Michael Burnard (WG4 Deputy leader), Lauri Rautkari
LOCAL ORGANISATION
The conference will be organized by University of Primorska (UP IAM and UP FAMNIT).
Hotels in Koper
Make your bookings in one of the hotels bellow by filling in the hotel reservation form and submitting it according to the instructions in the form (prices are shown on the hotel reservation form)
Garni Hotel Pristan; Ferrarska ulica 30; SI-6000 Koper - reservation form
Hotel Koper; Pristaniška 3; SI-6000 Koper - reservation form
Bio Hotel Koper; Vanganelska cesta 2; SI-6000 Koper - reservation form
City Hotel Vodišek; Kolodvorska cesta 2; SI-6000 Koper - reservation form
How to reach Hotel Koper by plane:
The closest airports to Koper are:
Shuttle service: The easiest way to get to Koper from any of the above airports is to take a shuttle service, for example GoOpti transport. You can make the reservation for transfer directly to your hotel. Prices can be particularly good if the shuttle is booked well in advance (1-2 months).
Bus or train: If you don't decide for the shuttle service, you can travel by bus or train. If you fly to Ljubljana Airport, you can get a bus to Ljubljana and from there take a train or bus to Koper.
Some useful links:
Follow @ModWoodLife